The Magic of Harry Potter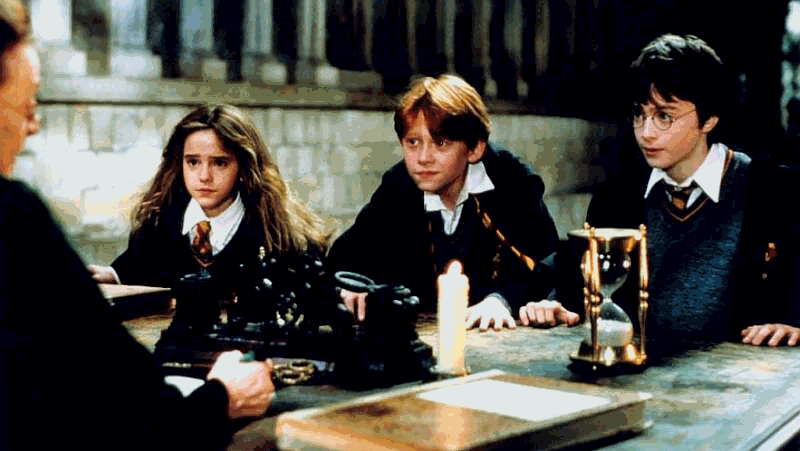 It's been a tradition of Epp and mine to see each new film in the Harry Potter series, one that, when looking back, tells a story about our lives and how they have progressed.
The first Potter film I saw was actually in Copenhagen, Denmark in November 2001. This was an especially sweet Potter for those were cold and lonely days and the opportunity to disappear into the magic of Hogwarts was appealing.
By the following November, I was seated in a movie theater in Cork, Ireland, next to Epp and surrounded by misbehaving Irish kids. This may have been the day I asked Epp to marry me, I am not sure, we were only in Cork for two days. But that experience set the precedent of seeing Potter together, each time in a different place.
We saw the next Harry Potter film in June 2004 in New York on our wedding anniversary. The theater was far from crowded, but it felt good to get away into British boarding school land where intrigue lies around every corner. I had a friend who was teaching in England at that time, and I thought that perhaps he was living that kind of life.
Finally, we saw the last Harry Potter flick in Weehawken, New Jersey (of all places) on my 26th birthday in 2005. Being a November baby kind of blows because your birthday always coincides with crappy autumn weather. So again, it was nice be whisked away to Potterland.
Finally, on Friday we saw the latest Harry Potter movie. We bought tickets to see it here in Tartu but the ones we had were too close to the screen to see it so we went and sat on the steps in the back. Epp had been in the early stages of labor since morning and we made it all the way through the film thinking that Epp was going to deliver on July 21 -- not on July 20, her 33rd birthday.
Instead, about an hour (maybe less) after leaving the theater, we were on our way to the hospital. And at 10.09 pm, our daughter Anna was born. She is special. I like to just watch her sleep. And here is a photo of the newest member of our family.